On May 5, 2019, 25 ASEZ (Save the Earth from A to Z) student volunteers from the World Mission Society Church of God gathered together for a cleanup at JCTC in Louisville, KY. The volunteers chose South 1st Street in front of Jefferson Community and Technical College (JCTC) as the starting point to carry out their next cleanup event.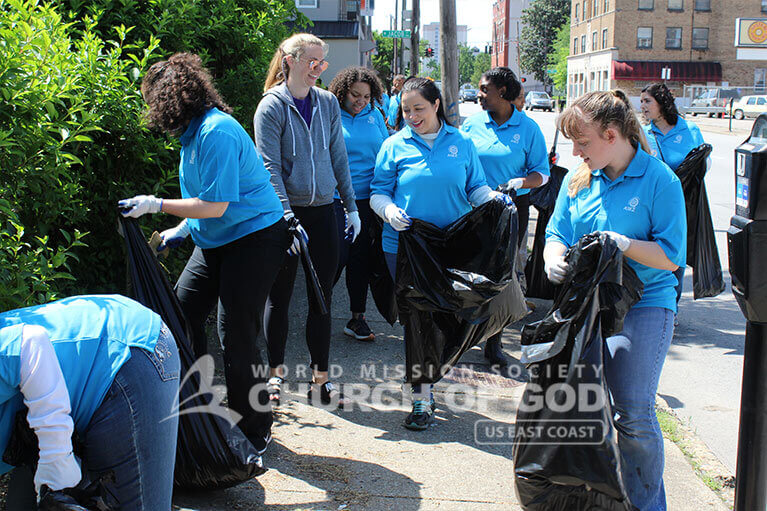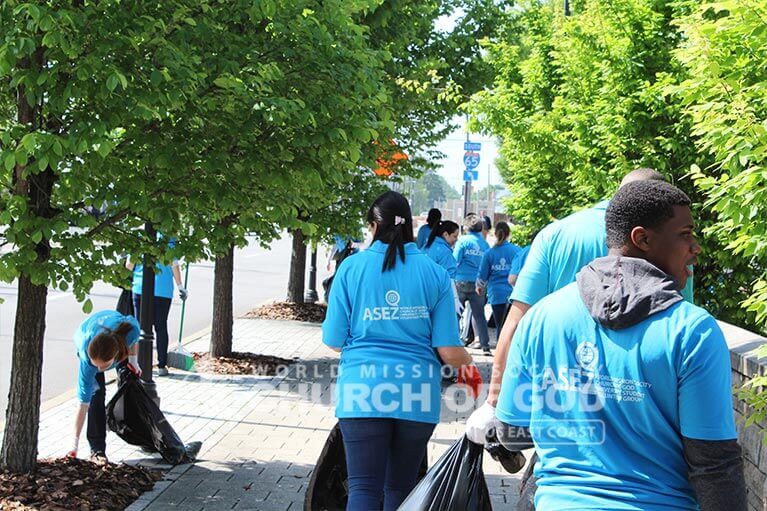 JCTC is home to almost 12,000 students. Moreover, it is located in downtown Louisville, making the campus more susceptible to crime. This made it the ideal location for ASEZ to put their "Reduce Crime Together" campaign into action. The campaign consists of reducing crime through various volunteer activities within the community. Such activities include graffiti removal, environmental cleanups, and awareness raising events for creating a better and safer world for all mankind. The "Reduce Crime Together" campaign falls in line with the broken windows theory, which states that if an area is cleaner, there's less of a chance that crime will occur, resulting in a safer environment.
Making JCTC Cleaner and Safer for Students
ASEZ volunteers had their gloves on and trash bags in hand, ready to get to work. Starting in front of the library, the volunteers covered a mile around the school campus, picking up trash. Furthermore, they picked up car parts that littered the streets, the bushes, and the grass around the school buildings and campus sidewalks. The volunteers were eager to make this area cleaner and safer for the students on campus. As a result, they collected around 34 bags of trash within only a couple of hours.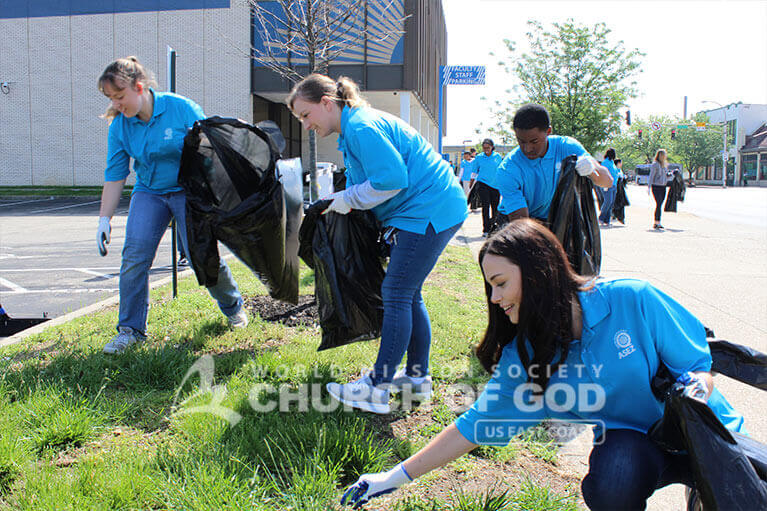 As the volunteers were cleaning, many community members, students, and employees of JCTC stopped by to encourage the volunteers and show their appreciation. One JCTC employee said, "Thank you all for the work you do. It's really a blessing. The reason you're doing it is really great."
The volunteers felt grateful to be able to make a difference on campus. One volunteer, Emily Dahl, expressed, "I really feel like I helped make an impact today. I'm really happy to be a part of it!"
Sharing the Love of Mother to Make the World a Safer Place
If you ask any ASEZ volunteer what the motivation is, they'll say that it's the love of Heavenly Mother. They consider it their mission to share the same love with people all around the world. The ASEZ volunteers aspire to continue to motivate those around them to take action in making the world a safer place. Contact us to find out more about ASEZ and how to get involved.