The Harmful Effects of Textile Waste
The average American throws away over 80 pounds of clothing every year. That's equal to about 190 t-shirts per person. Around 85% of that waste ends up in our landfills. This produces tons of waste and can have a negative effect on the environment. It can contribute to plastic pollution, water pollution and greenhouse gas emissions. We produce 13 million tons of textile waste every year. But around 95% of that waste could be recycled or reused.
So, ASEZ volunteers at the University of Louisville hosted a DIY t-shirt tote bag event on February 26. They taught their peers how to make a tote bag out of old t-shirts to encourage upcycling old clothing. The event was also in line with SDG #12 — Responsible Consumption and Production.
Old T-Shirts Transformed into ASEZ Tote Bags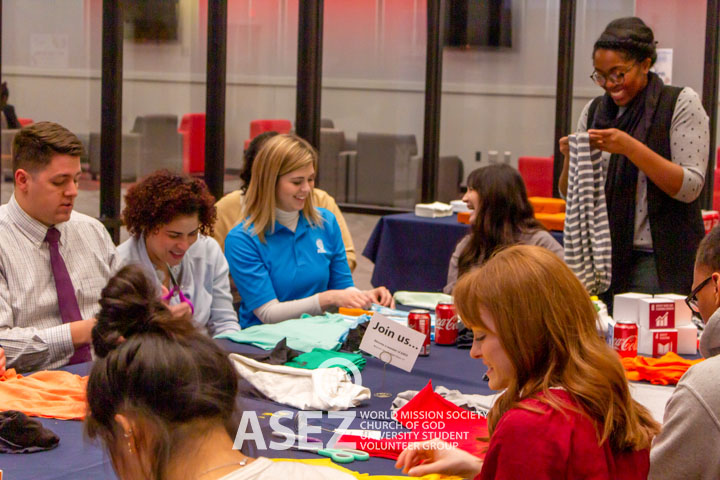 The event started with an introduction to ASEZ and the importance of recycling. People around the world consume more than half a pound of plastic per year. And millions of tons of plastic enter the oceans every year because of waste. Countries around the world are taking drastic measures to reduce plastic use.
Then, an ASEZ volunteer demonstrated how to make a tote bag out of a t-shirt. After that, everyone was ready to grab scissors and an old shirt and get started. In the end, each bag had its own unique style.
The students that joined expressed their gratitude to learn how they can do their part for the environment. They became more eager for the next event so they can learn more sustainable practices. To see other events hosted by ASEZ, visit our Activities page!