Lehman College Chapter Holds a Bronx Community Cleanup
On May 5, the weather forecast predicted rainy skies—the same day ASEZ planned their Bronx community cleanup. Nevertheless, the weather could not stop about 90 ASEZ student volunteers from cleaning the Bronx neighborhood of Norwood.
ASEZ organized the street cleanup to spread awareness about the "Reduce Crime Together" campaign. The global movement to reduce crime is inspiring by the broken windows theory. The theory suggests that an area with visible signs of crime encourages further crime. To halt such trends, the Lehman College chapter of ASEZ is actively organizing cleanups and spreading awareness in the Bronx.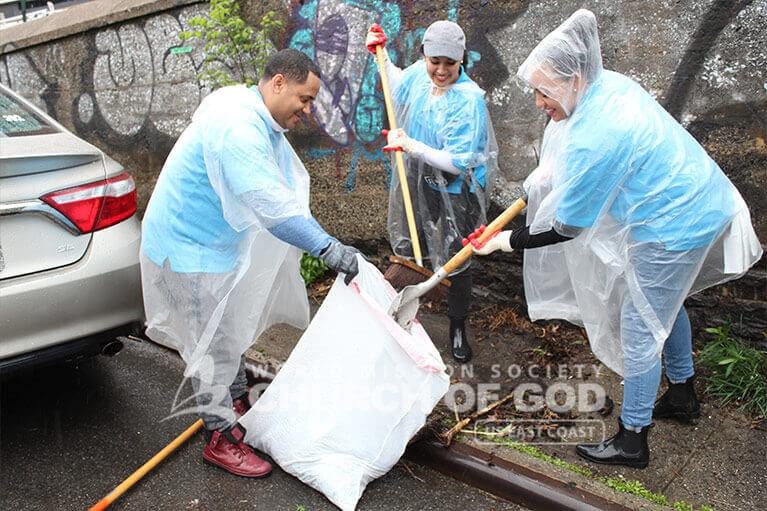 ASEZ Earns a Citation from New York State
Assemblywoman Nathalia Fernandez
Unfazed by the constant drizzle, the volunteers geared themselves with rakes, shovels, and brooms, provided by the New York City Department of Sanitation. Additionally, several friends and family members of ASEZ volunteers also joined in the cleanup.
Working diligently through the rain, the volunteers cleaned up a mile-long section of Webster Avenue from Gun Hill Road to Mosholu Parkway. In total, they collected a total of 240 trash bags worth of trash. Moreover, they found several abandoned items, such as car bumpers, refrigerators and baby strollers.
Prior to the cleanup, a representative from the Office of State Assemblywoman Nathalia Fernandez awarded ASEZ with a citation. This encouraged the volunteers with to have even more fervor to continue acting towards a safe and sustainable community.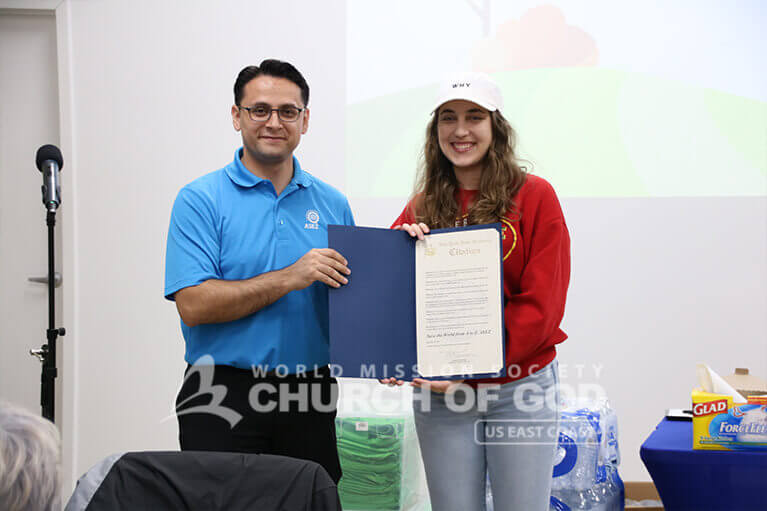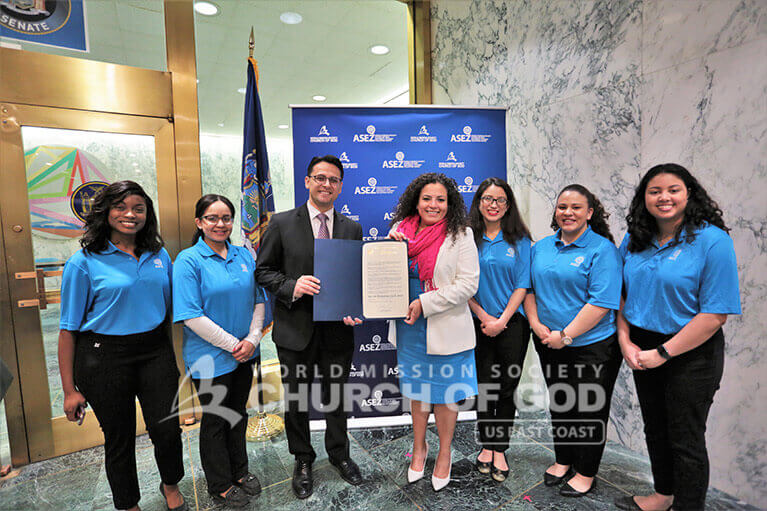 Students and Faculty Express Positive Thoughts on Cleanup
"I was happy to play a part in cleaning up my neighborhood and working with individuals that have as much respect for the Bronx as I do," said one Lehman College student.
"This activity will reduce the crime in this area, because people won't keep on littering," said a member of the Bronx Community College faculty. "If you treat it like your home, you'll keep it like your home, but if you treat it like a dump, it'll be like a dump; so we're trying to make it like a home."
ASEZ, the university student group of the World Mission Society Church of God, works together with their local communities to bring about lasting changes. By promoting the importance of clean and orderly shared spaces, ASEZ believes they can positively impact the safety and well-being of their neighbors. Contact us to learn more about ASEZ and their future volunteer activities.