Making a Cleaner and Safer New Hampshire
On May 5, nearly 70 ASEZ university student volunteers from New Hampshire, Maine and Massachusetts carried out a "Reduce Crime Together" cleanup in Manchester, NH. "Reduce Crime Together" is a worldwide campaign with one purpose in mind—to cultivate peace and happiness by creating clean and safe environments.
The movement is based on the broken windows theory, which explains the relationship between community disorder and crime. Crime is a byproduct of disorder, which creates fear and hinders social engagement and cohesion. Subsequently, research has shown that crime can be reduced when visible signs of disorder, like litter and graffiti, are eliminated.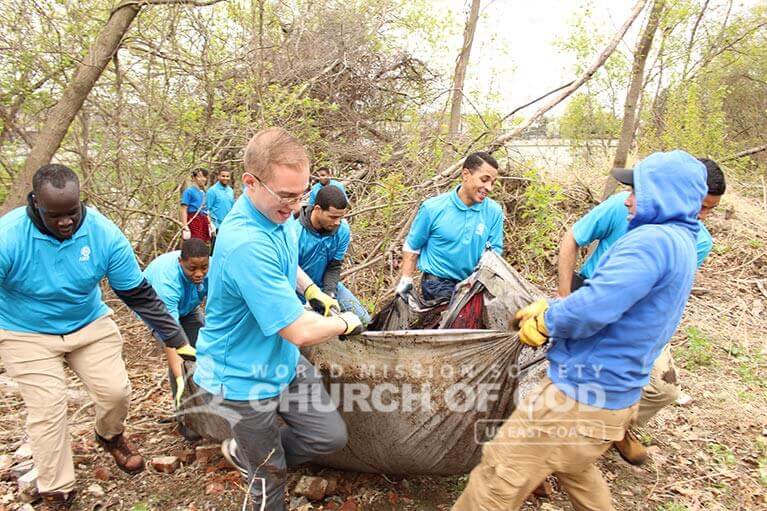 Cleaning Manchester Together
Manchester is New Hampshire's largest city, known for housing most of the state's arts and cultural attractions. The city is home to the globally recognized Currier Museum of Art, Palace Theatre and the Zimmerman House. Moreover, it's a major locale for outdoor recreation and several professional sports teams.
In an effort to beautify and reduce crime in this culturally rich city, ASEZ volunteers from the New England region joined force. ASEZ has carried out several cleanup events in various U.S. states. However, this is the first time for the volunteers to carry out an initiative in New Hampshire. The volunteers tackled Allard Drive, one of the areas needing the most attention. Furthermore, ASEZ partnered with Manchester Parks and Recreation, who provided pickers, trash bags, rakes and gloves, to carry out the street cleanup.
Mayor Joyce Craig and State Representative Nicole Klein-Knight welcomed the ASEZ volunteers and joined in on the efforts to spruce up Allard Drive. Members from the U.S. Air Force also partook in the cleanup. Together, they removed debris from Allard Drive, moving towards Foundry Street. The volunteers collected 2,400 pounds of trash. Additionally, the volunteers found pipes, wires, broken containers and even a shopping cart among the trash they removed from the area.
"It's just amazing what you've done. I look forward to working with you. So thank you for what you've done," said Mayor Craig.
"I feel great, I'm really lucky to have you guys," stated State Representative Klein-Knight. Overjoyed with the works of the volunteers, she added, "You guys did such a good job. Don't stop; don't give up. Just keeping doing [it]."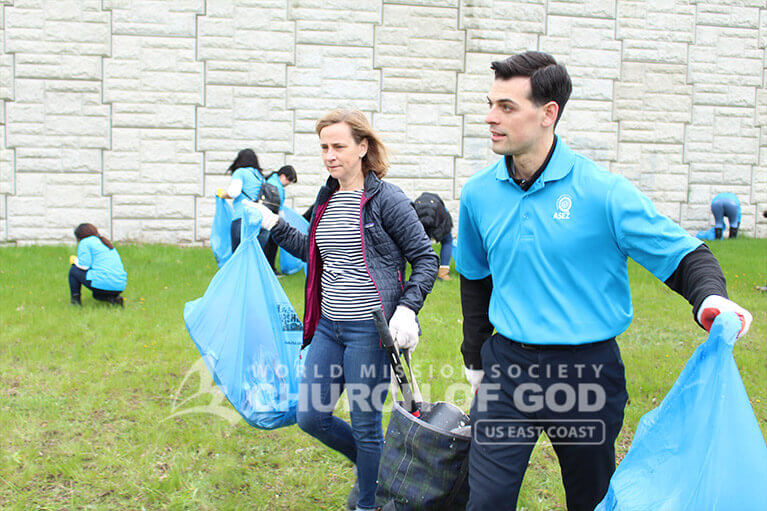 Only the Beginning
Though this was ASEZ's first cleanup in New Hampshire, ASEZ university students are active in more than 175 countries worldwide. In their respective locations they help remediate some of their communities' most pressing concerns while also raising awareness on how all community members can help.During the Allard Drive cleanup, the volunteers also engaged with the community. At the cleanup site, they set up panels displaying their awards, MOU and agreement signings, and other information about ASEZ. Community members were welcomed to learn more about ASEZ's initiatives and how they, too, can participate in creating a safer and happier New Hampshire.
ASEZ has made a resolution to make a difference in New Hampshire by continually carrying out events and activities that support the well-being of their neighbors. With great anticipation, they look forward to their next community service and know that this cleanup was just the beginning.
To learn more about the cleanup, see it in action on YouTube and read about it on the following news sites: WMUR and Manchester Ink Link. Feel free to contact us to learn about ASEZ and how you can help.