ASEZ Spruces Up the Cranberry Lake Preserve in Time For Summer
On Friday, May 24, 2019, about 30 ASEZ volunteers removed graffiti from Cranberry Lake Preserve in North White Plains, NY. The Cranberry Lake Preserve is a 190-acre natural space, famous for its History Trail and Nature Center. It is a popular location for families, especially in the summertime. For example, the Nature Program allows visitors to learn more about nature—from forest exploration to basic botany. Moreover, families are also able to spend time observing animals in their natural habitats. For this reason, ASEZ decided to give the park a deep cleaning to maintain its natural beauty.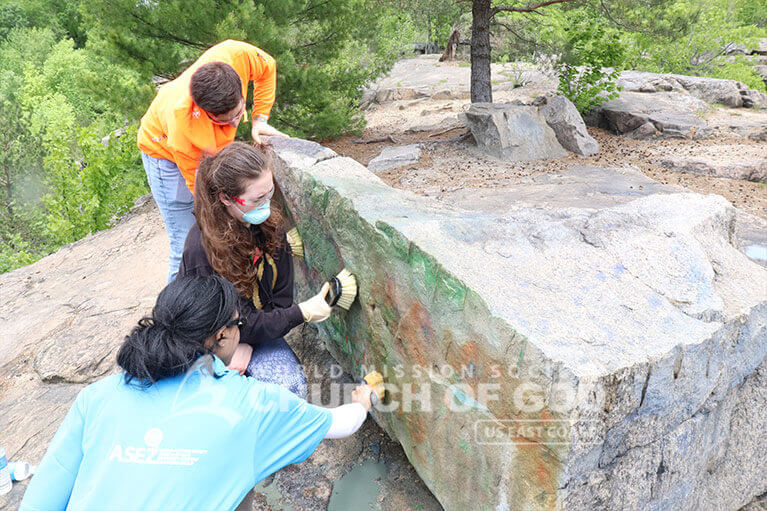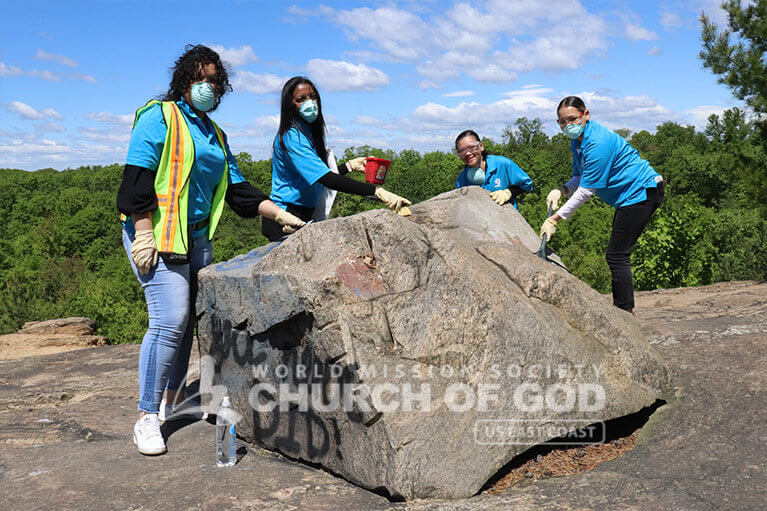 Considering how important this reserve is to the residents of Westchester County, ASEZ volunteers in White Plains and neighboring regions joined together to beautify the area by removing graffiti and debris. Additionally, the members spread awareness about the "Reduce Crime Together" campaign. The campaign is a global movement that aims to cultivate peace and safety by eliminating visible signs of disorder. Through the campaign, ASEZ members show the difference clean and orderly shared spaces can make through community cleanups.
Making a Difference at the Local Level to Cultivate Peace
The volunteers worked with the Westchester Parks Foundation to carry out the cleanup. Furthermore, students from Manhattanville College, Westchester Community College and Baruch College attended the volunteer service. Together, they tackled the most tarnished areas of the reserve. The beautiful scenery motivated the volunteers to work even harder. They were not only able to remove the graffiti, but also surrounding litter and debris.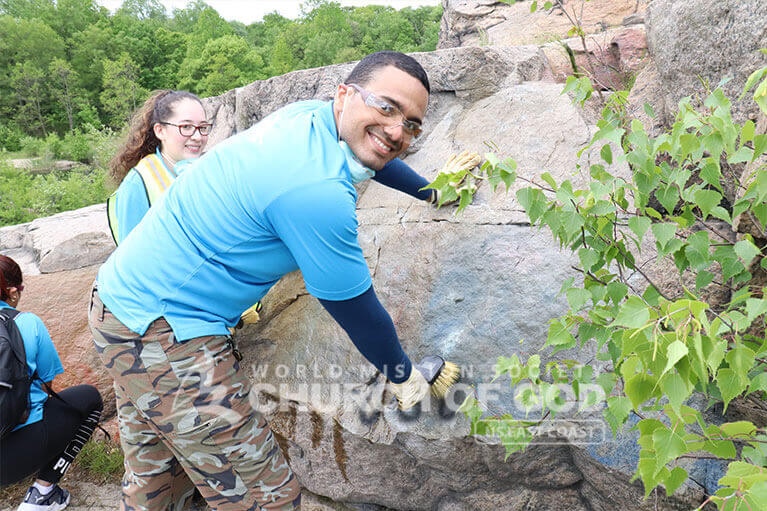 All of the volunteers expressed how happy they were to participate in the event. They expressed that although the work of scrubbing away graffiti was not easy, it was completely worth it in the end.
ASEZ volunteers are not only students; they are proud members of their community. They hope that the revitalized space will bring joy and comfort to their neighbors. Furthermore, they hope their work will further encourage everyone to keep the preserve clean. Ultimately, the volunteers' inspiration is the selfless love and consideration of God the Mother. ASEZ believes that sharing motherly love is the way to make lasting changes for a more peaceful world. Contact us to learn more about volunteering with ASEZ and how to help your community.