On Thursday September 19, 2019, ASEZ held their Crime Prevention Forum at the University of Louisville with leaders of the Louisville community. Together, they discussed different ways to reduce crime in the Louisville area, and how young adults can continue to make an impact through volunteer services.
ASEZ is made up of university students from the World Mission Society Church of God who conduct community service activities in 175 countries around the world. This past year, ASEZ volunteers held forums for their "Reduce Crime Together" campaign in Newport News, VA, North Brunswick, NJ, and Jersey City, NJ. These forums serve as a great way to raise awareness about the effects of crime, what residents can do to reduce it and how volunteer services proactively reduce crime.
Sharing Words of Action
Influential community leaders attended as guest speakers to share their insight and expertise on crime. Speakers included Rashaad Abdur-Rahman, MSSW, Director of the Office for Safe and Healthy Neighborhoods; Professor Luke Milligan, Ed.D; Chief Gary Lewis, University of Louisville's Director of Campus Safety; Dr. Barry Denton, Assistant Professor of Criminal Justice at the University of Louisville; and Dr. Ralph Fitzpatrick, Vice President of Community Engagement at the University of Louisville.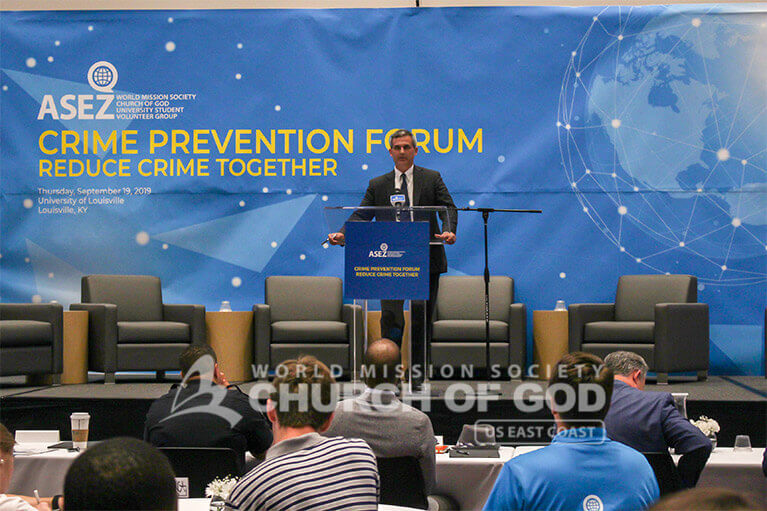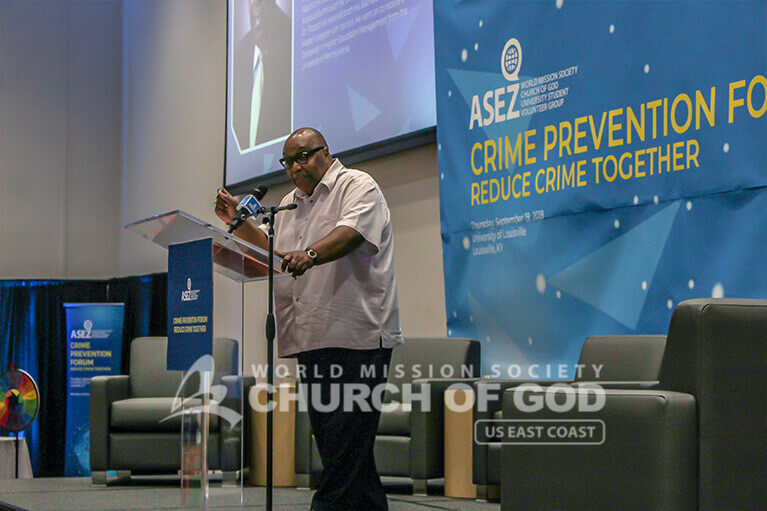 Community members, students, and ASEZ volunteers alike participated to learn and share how to make their community safer and more peaceful for their neighbors. Moreover, they shed light on what they believed was the main cause of crime in their community and how it could be resolved. With inspiring words and much conversation between those on the panel, the audience became engrossed by the discussion.
The panel pointed out the need for integrity and morality within the community; when a few begin to take notice and take action, then crime is reduced. The panel members touched on the need for leadership and taking ownership of one's own environment.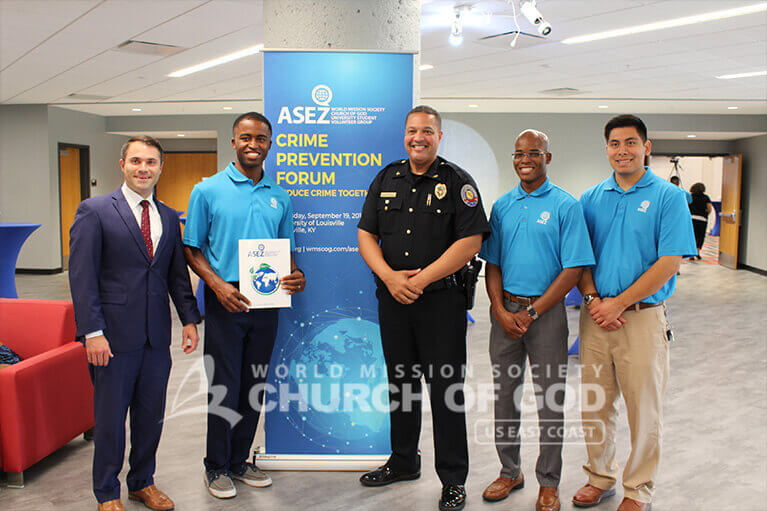 Dr. Barry Denton said, "You need to be that one person to make that change, and having a positive environment is the first step because without that, you're not going to have positive change."
To conclude the forum at the University of Louisville, the agreement signing segment began. At this time, all the panel members pledged their support to work together with ASEZ to reduce crime in Louisville.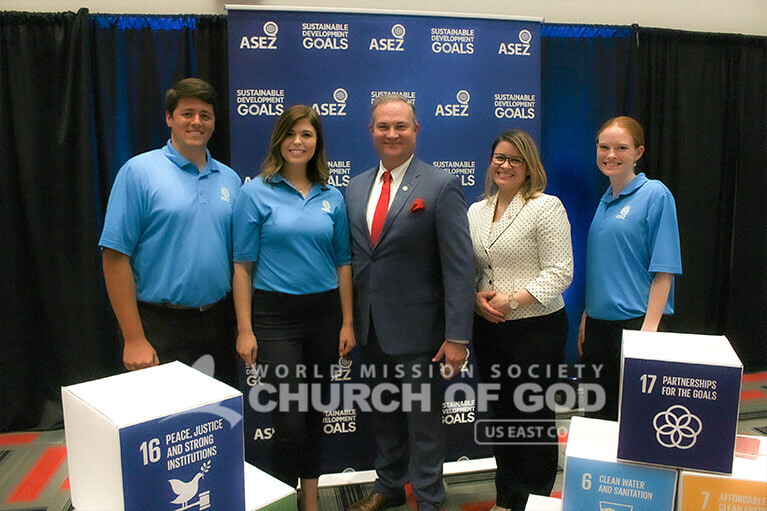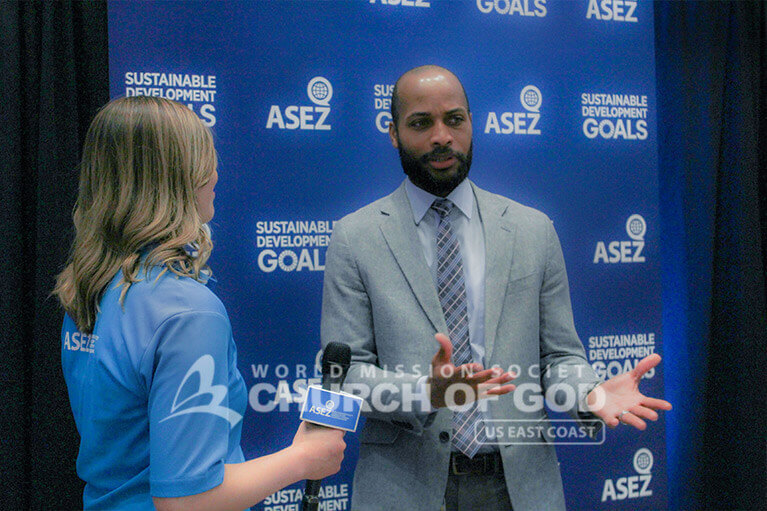 Reducing Crime to Benefit Others
Many of the panel members and audience members were moved by what was discussed and walked away having a new sense of determination to make Louisville crime-free. Mustafa Almosawi, a student at the University of Louisville, said, "The forum explained that it was very easy and simple to reduce crime, that I as a person, even though I never thought about it, I can do many things to reduce crime in a way that is beneficial to me and everyone in my community."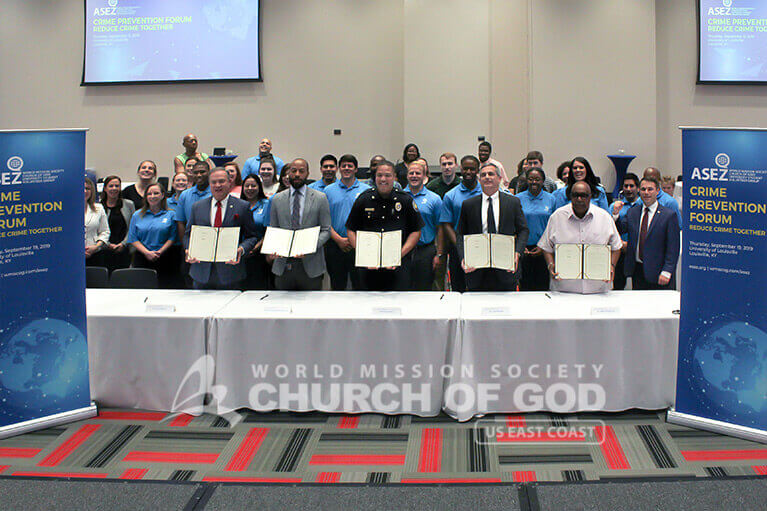 Student volunteers of ASEZ hope that this Crime Prevention Forum inspires change and action to produce a more promising future for the Louisville area. To learn more about how to volunteer with ASEZ or the Church of God, visit our contact page.