ASEZ Cheer Up Campaign
It's been two years since the pandemic started. The lives of people around the world changed in unprecedented ways. It was no different in the academic world. Classes at schools and universities nationwide were either canceled or turned to virtual options. As college students were forced off campus, they had to quickly adjust to a new way of learning. Professors and teachers had to virtually deliver the same level of quality education while somehow keeping students engaged, despite being miles apart from each other. The pandemic brought on a whole new challenge.
Understanding their professors' adversity, ASEZ students decided to show their support and appreciation for their professors. They put together the Cheer Up Campaign and held events on campuses worldwide. Students made care packages and wrote thank-you letters for their professors. They hand-delivered them to their teachers and inspired other students to get involved. Some students created a video showcasing testimonials from their peers about the impact their professors made on them during the pandemic.
The Future Starts With You Appreciation Concert
ASEZ hosted the Future Starts With You Appreciation Concert to conclude the campaign. The concert was dedicated to educators, thanking them for their hard work and perseverance during the pandemic. The concert featured performances by students as well as a keynote presentation by Dr. Lisa Son of Barnard College, Columbia University. ASEZ volunteers from New York, Connecticut, Philadelphia, and Washington D.C. also served as moderators during the event. Additionally, students held watch parties on their campuses, inviting their peers and professors to watch the concert.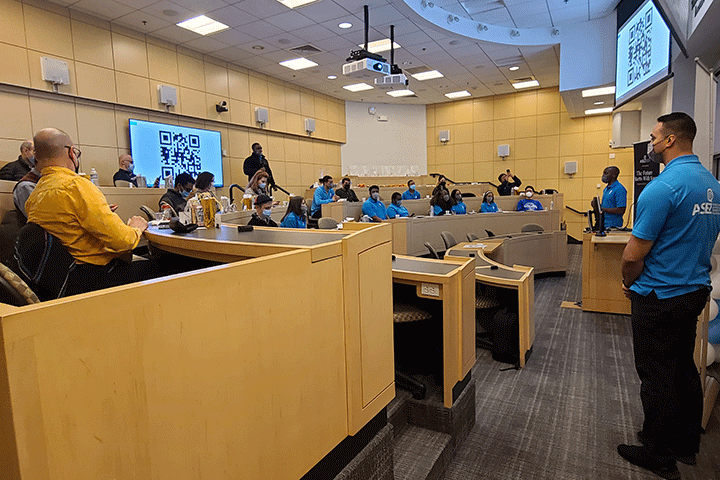 The event began with a video displaying the results of the Cheer Up Campaign across different campuses. Moreover, the video showcased student testimonials on the impact their professors made on them during the pandemic. Next, Dr. Lisa Son presented on metacognition and its effects on students and educators during the pandemic.
Finally, the performances commenced. To kick things off, European students sang "Right Now, Right Here," featuring a catchy and thought-provoking message to save the Earth right now. For the next performance, a student from New York sang a powerful rendition of "Rise Up" by Andra Day. Ms. Day originally wrote this song for self-motivation. The artist wanted to write a song encouraging people to persevere during hard times. Later, she was invited to perform "Rise Up" at the Parade Across America inauguration for President Joe Biden and Vice President Kamala Harris in 2021.
Afterward, the audience enjoyed energetic pieces from the Church of God's brass ensemble. They played "Turkish Rondo," the famous final movement of Wolfgang Amadeus Mozart's A Major Sonata Variations (1783). Next, they played the song "Clothe Yourself With Strength" – an upbeat Church of God original to encourage and empower people worldwide.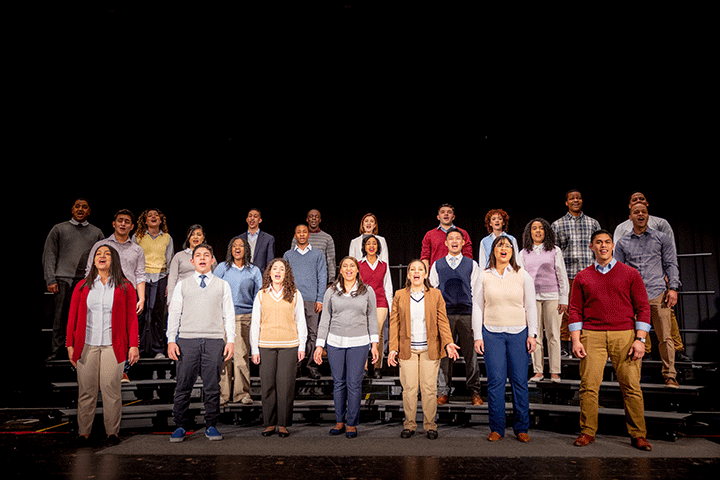 To conclude the appreciation concert, students from around the world sang "You Will Be Found," an uplifting and inspirational song originally featured in the Broadway musical Dear Evan Hansen. The song invokes a sense of belonging and brings people together from all walks of life during difficult times.
Sticking Together Even in Difficult Times
Guests on campus at the watch parties expressed their gratitude after seeing the concert. "I want to thank ASEZ for all the work that they do, not just on campus but also in our community as a whole," said one student who was invited to watch the concert at Albany University. Volunteers held watch parties in Albany, Boston, New York, New Jersey, Virginia, Kentucky and more.
Indeed, the Cheer Up Campaign and the semester-ending concert greatly inspired university students and educators. It gave them a renewed sense of hope that when we consider one another and work together, despite difficult and unpredictable situations, we can come out the other end even stronger and more united than we were before. As ASEZ students continue these types of events, both on campus and off, they hope that they can inspire as many as possible to take action for a positive future.
Visit the Activities page to see more from ASEZ volunteers!