Church of God Volunteers Join Hands to Clean Nashua
On July 7, 2019, volunteers from the World Mission Society Church of God partnered with the City of Nashua to hold their Howard Street Cleanup event. This is the second cleanup the members have carried out in Nashua as part of the campaign to share the love of Heavenly Mother with the community. The volunteers worked with the city's Code Enforcement and Parks and Recreation departments to organize the cleanup.
The members gathered at Howard Street, ready to go with pickers, gloves, and trash bags. Moreover, they came with bright smiles, enthusiasm and determination to get the job done. After getting the excitement levels up with some chants, they divided themselves into teams and combed through both sides of Howard Street picking up a variety of trash and debris. They moved through the tall grass and removed all the trash they could find, including plastic bottles and cans. Additionally, they collected wooden pallets, a tire, broken branches and other large debris.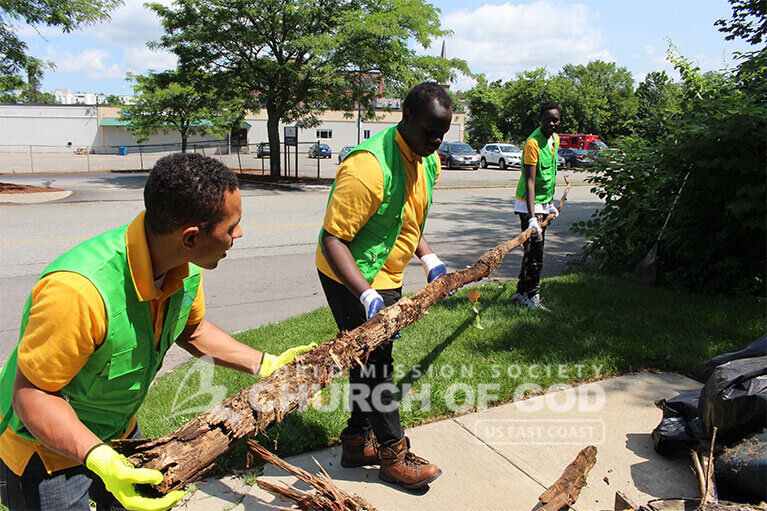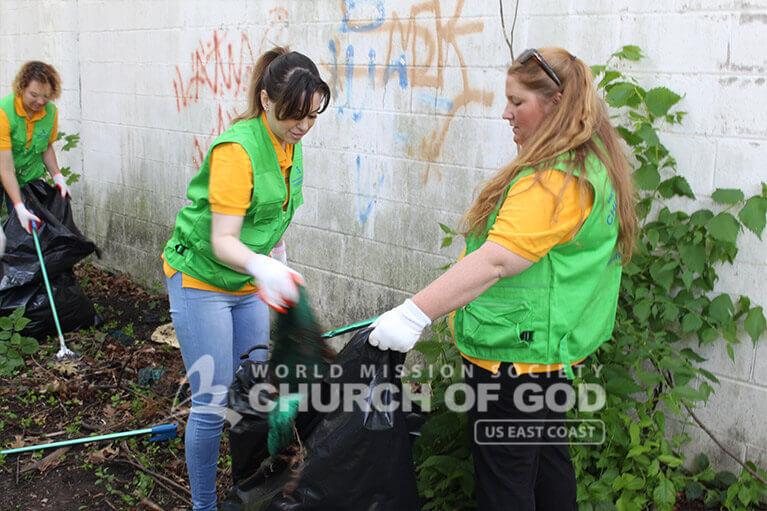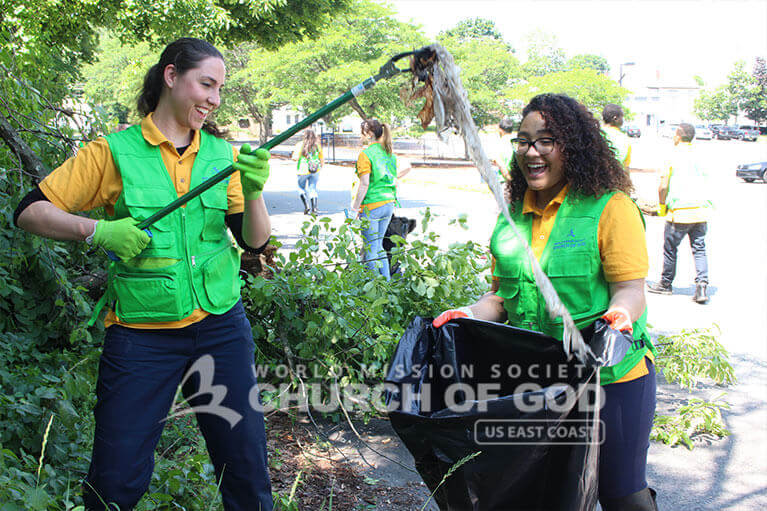 Sharing the Love of Mother With the Community
In under two hours, the volunteers collected 15 bags of trash and various, large discarded items. During the cleanup, police officers and members of the community passing by showed their appreciation with waves and smiles. Code Enforcement officers Kyle Metcalf and Lawrence Phillips, being motivated by the group's enthusiasm, also joined the efforts.
"[I] came down here today to work with the Church of God; [it's] the first time I have ever worked with them. I feel very humbled to work with them," said Code Enforcement Officer Phillips. "They have such loving hearts and the unity and camaraderie they have is outstanding. How they love the City of Nashua, makes me love it even more, seeing them doing what they do."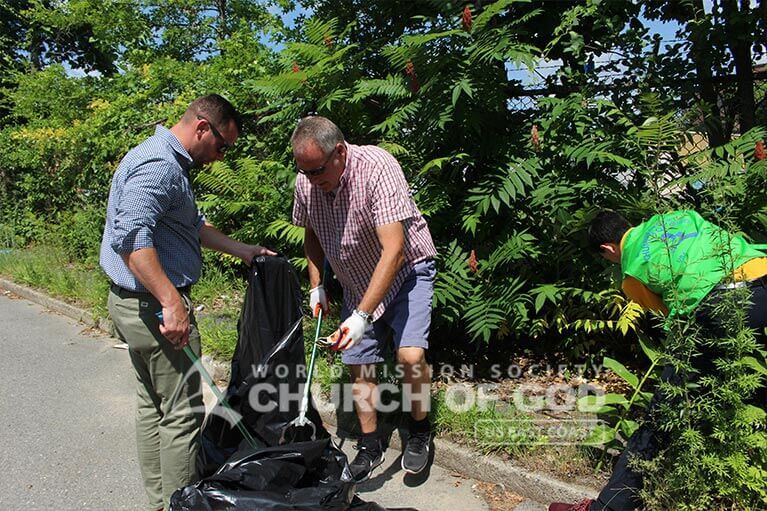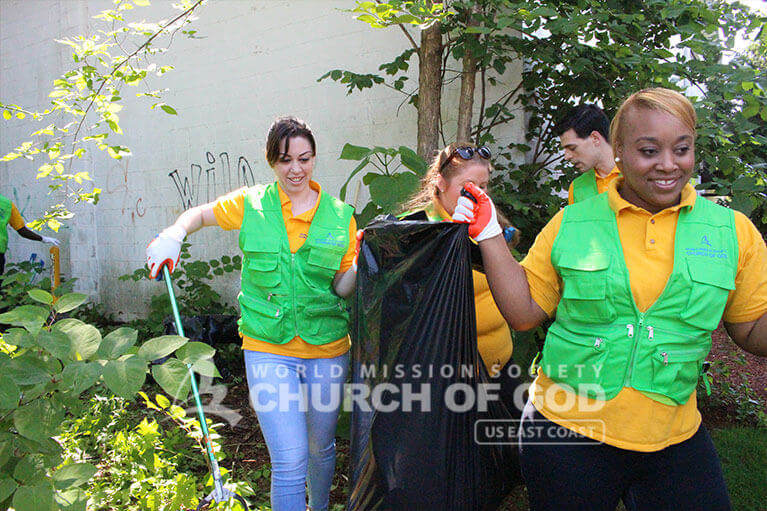 "Their lovely volunteers came in and cleaned up a section of the city that really needed it," said Code Enforcement Officer Metcalf, expressing his gratitude.
Church of God members in New Hampshire are happy to serve their neighbors. They look forward to more opportunities to serve the community. Furthermore, they encourage the people of Nashua to join in on future events. Emphasizing the importance of unity, while sharing the love of Heavenly Mother with the City of Nashua, they are determined to do whatever they can to lend a helping hand. Contact us to learn more about volunteering with the Church of God.