On Sunday, September 15, around 70 ASEZ (Save the Earth from A to Z) volunteers held the Zero Crime Street Cleanup. Students from various universities across the Capital Region welcomed the new school year by holding this united cleanup. Students joined from the University at Albany, the College of Saint Rose, Rensselaer Polytechnic Institute, the Sage Colleges, and Hudson Valley Community College.
The university students from the World Mission Society Church of God are carrying out the "Reduce Crime Together" movement all over the world. The campaign is based on the broken windows theory that visible signs of crime lead to more crime. In turn, by beautifying an area and removing trash and graffiti, criminals are bound to think twice before they act. ASEZ volunteers are passionately working towards the goal of zero crime by putting volunteerism into practice on campus and in the neighborhood.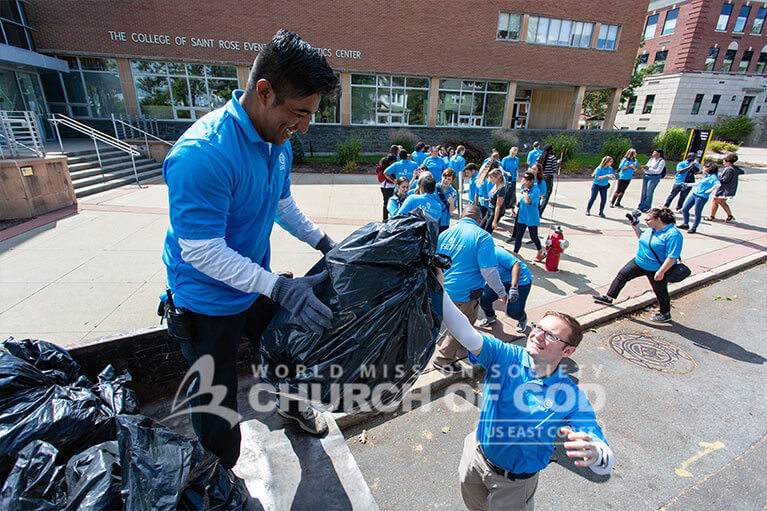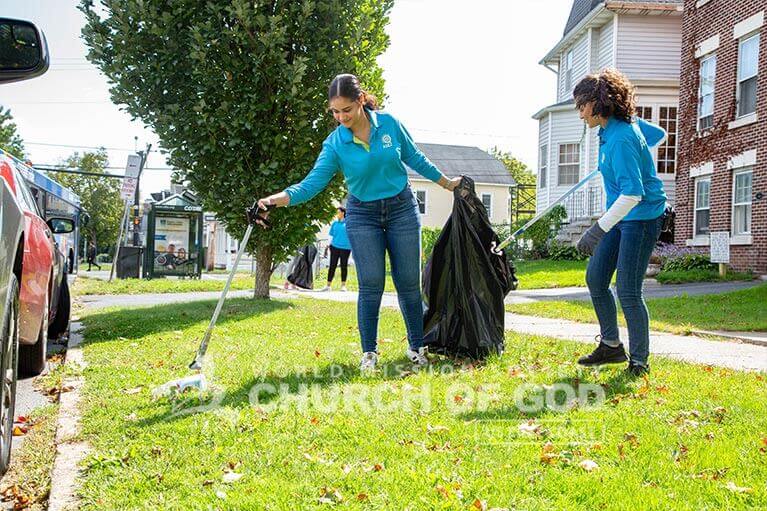 Local Officials Join University Students in the Efforts
Regina Rinaldi, Administrative Law Judge from the Board of Parole, and Councilman Owusu Anane of Albany participated in the cleanup. The energy and passion of the youth to make a change inspired them to join in the action. Alongside ASEZ volunteers, they helped pick up debris and litter throughout the neighborhood.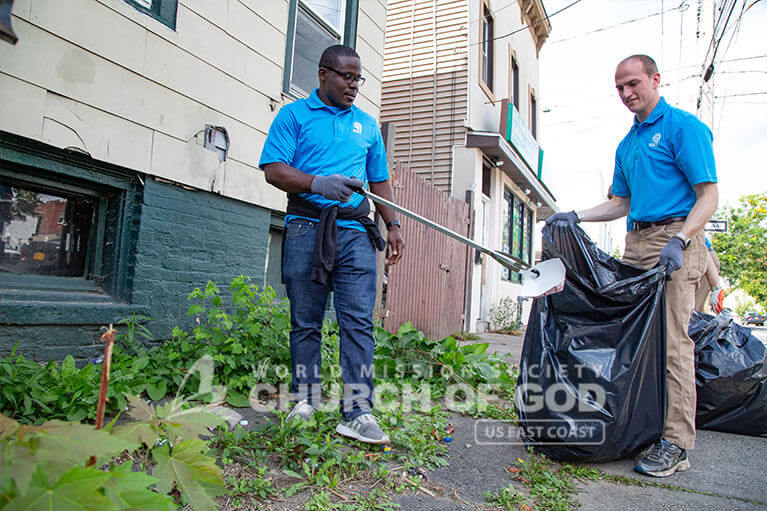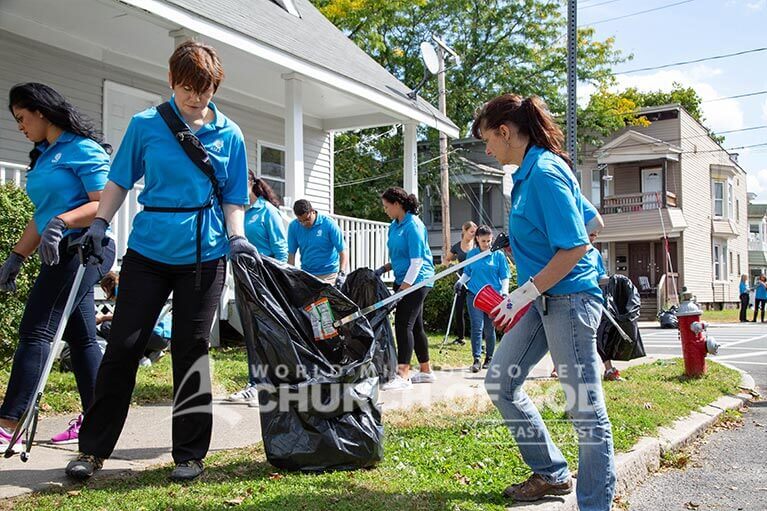 While cleaning, Judge Rinaldi said, "In the area where I work, people will come out in the street with loaded handguns, and then we look at these young people [ASEZ volunteers] who are a wonderful example, and if they can just touch one person, you know, we can save these young kids."
Julianna San Filippo, an ASEZ volunteer, said, "We always have a desire to do something and to take action, but we don't know where to start, so ASEZ is definitely a group where you can join in and make a difference. Even though it seems so small, big things start small."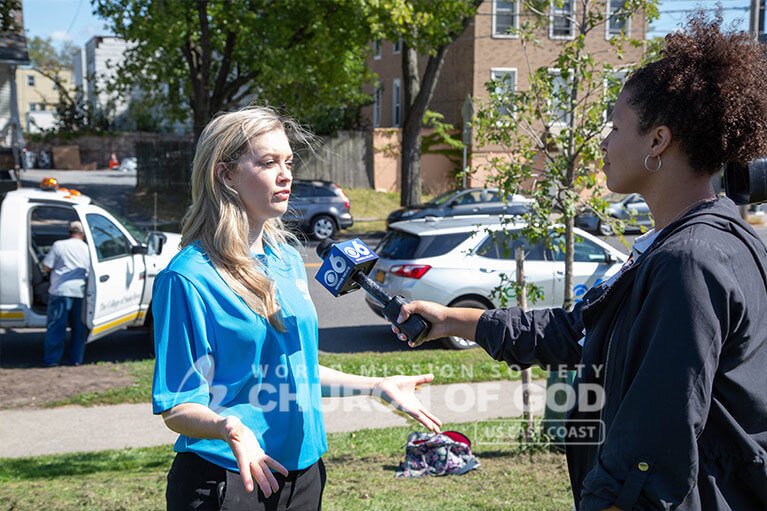 Moreover, the volunteers picked up litter around Beverwyck Park, located between the University at Albany and the College of St. Rose, an area where many students reside. Collectively, the volunteers collected a total of 635 pounds of litter, covering an area of 2.5 square miles. CBS 6 News also came and captured the cleanup action. Check out the video and article on their website.
Inspiring Their Neighbors to Take Action to Reduce Crime
"I'm hoping that what they did today will encourage the homeowners to come out and clean the front of their lawns," said Judge Rinaldi.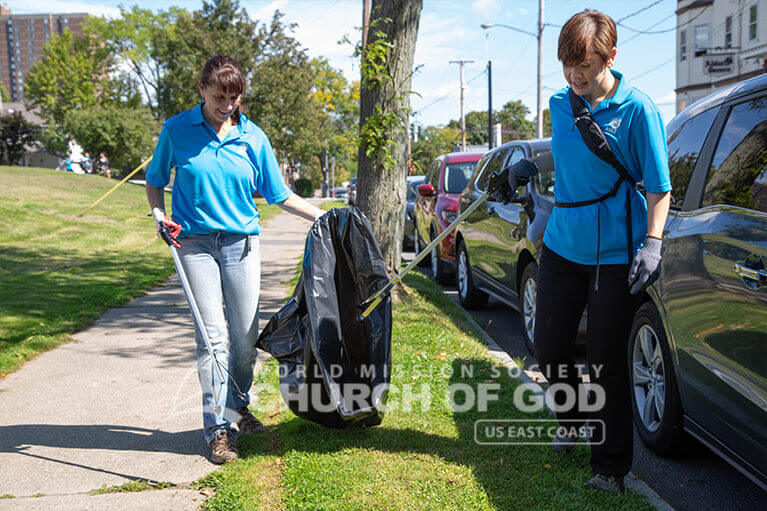 Multiple residents who saw ASEZ through their windows joined by cleaning in front of their homes and the surrounding areas. At the conclusion of the event, Judge Rinaldi and Councilman Owusu Anane gathered the volunteers to thank them for their efforts. Furthermore, they encouraged them to continue on their path, expressing gratitude for their efforts.
"As a council representative, from the bottom of my heart, I really appreciate what they're doing, and I'm glad to join and help cleaning and beautify the neighborhood to keep Albany clean," said Councilman Anane.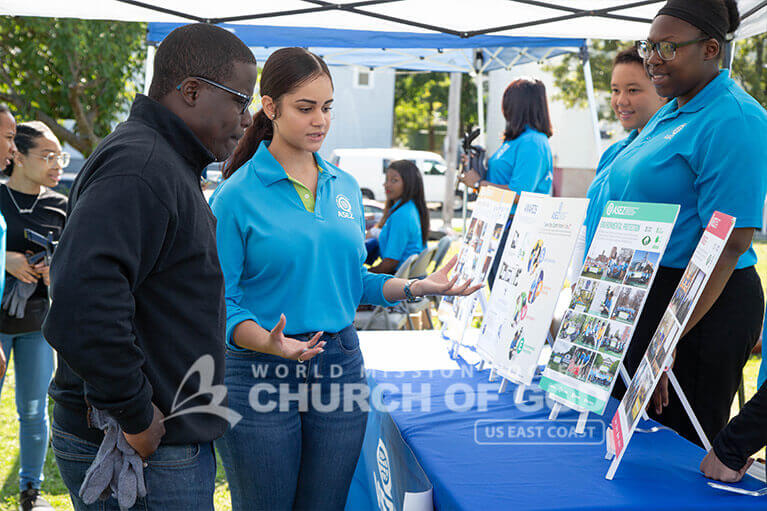 University students have the goal to make the Sustainable Development Goals into a reality. Neighborhood cleanups not only deter crime, but they also preserve the environment and make it more enjoyable for society. ASEZ volunteers hope to unite students around the world with one heart while working towards zero crime. Moreover, they will continue to work towards a bright and happy future for all 7 billion people by sharing the love of Mother. For more information or to get involved, feel free to contact us.