On December 5, ASEZ WAO volunteers (Save the Earth from A to Z, We Are One) held their Take Action to Reduce Plastic Seminar at the Office of Brooklyn Borough President Eric Adams. The seminar included guest speakers Xin Feng, Sustainable Development Officer from the Division for SDGs at the United Nations, and New York City Council Member Antonio Reynoso of the 34th District. They spoke about single-use plastic and discussed new methods for boosting the borough's sustainable practices. Moreover, they had a panel discussion about alternatives to single-use plastics.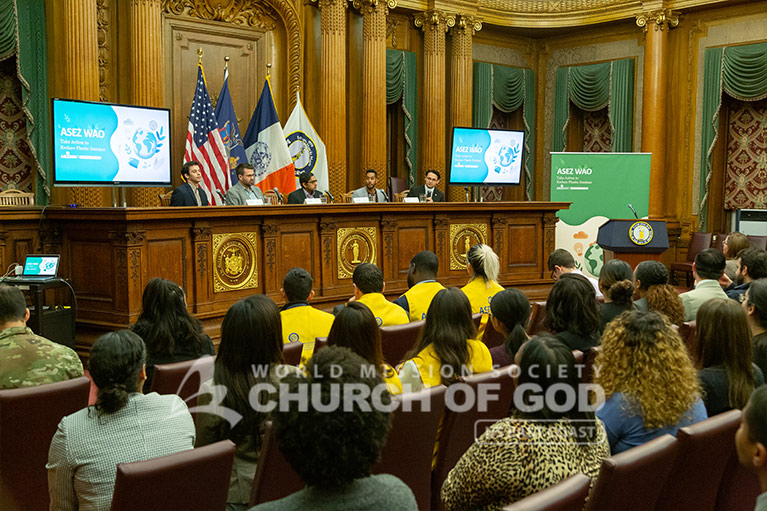 Raising Awareness and Taking Action
The event began with ASEZ WAO's "Take Action to Reduce Plastic" presentation. It explained the negative effects of plastic on the environment over the years. Statistics show that 90.5% of plastic waste from 1950 to 2015 has not been recycled. The presentation also provided an example of researchers who found a whale with 88 pounds of plastic in its stomach. Because of the effects of single-use plastic, ASEZ WAO young adults decided to raise awareness and take action.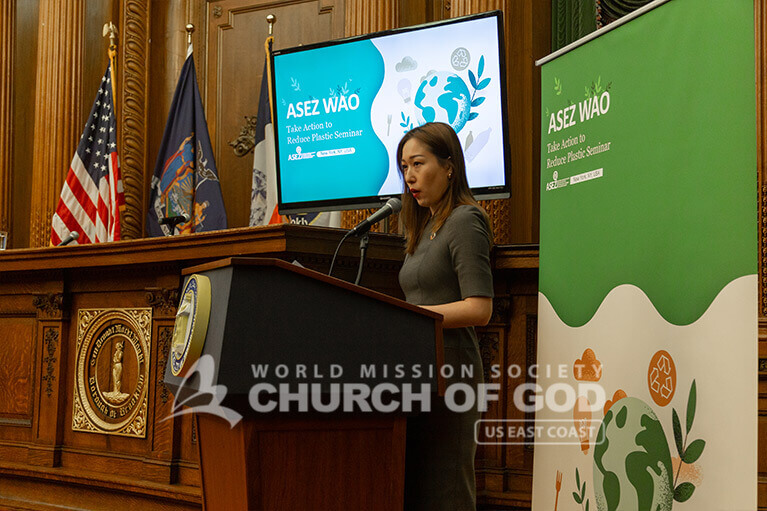 Xin Feng from the United Nations explained, "Plastic has become one of the largest environmental threats in the world. Plastic particles can be transferred to the food chain."
Many know Council Member Reynoso for his strong voice when it comes to environmental issues. He is proactive in discussing plastic reduction. "I feel good, because you're going to make a difference, not the people at the top right now," he said.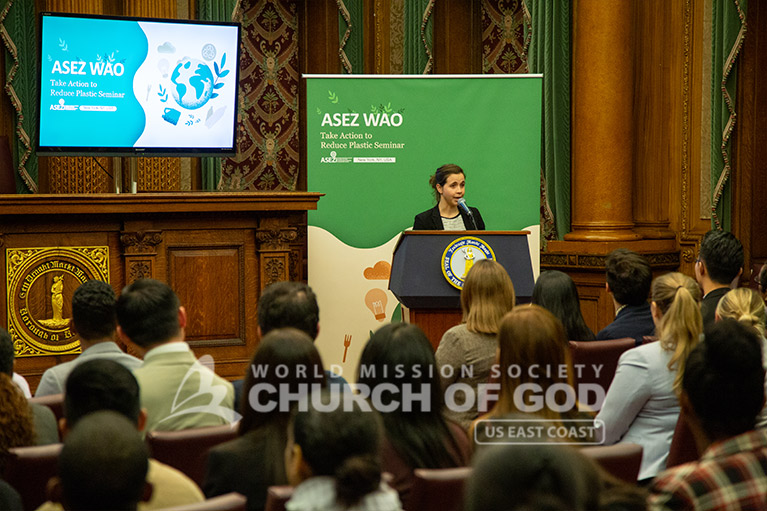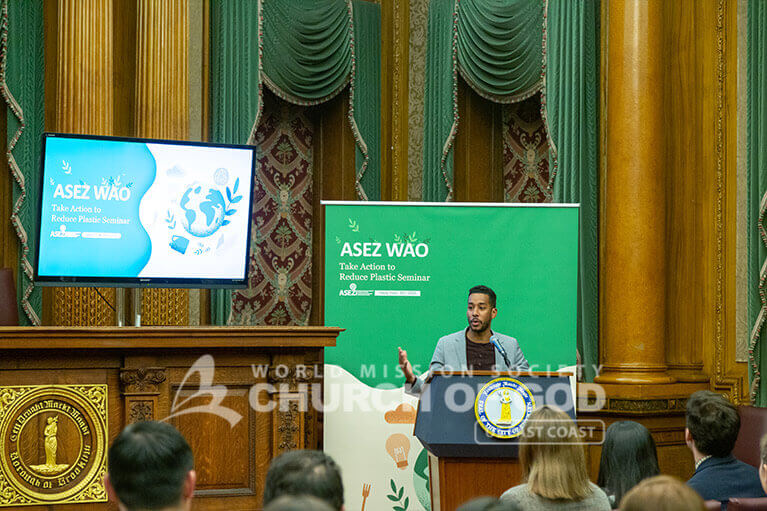 Panelists discussed topics specific to their field of interest. For example, they spoke about microplastics' effect on wastewater and methods for improving sustainability. They also discussed policy making and their experiences on changes that have been made in their industry. "To reduce plastic, that requires behavioral change," mentioned Dr. Kartik Chandran, a professor at Columbia University, during the discussion.
By hosting events that raise the awareness on the effects of plastic, ASEZ WAO volunteers hope that it sparks action in the members of the community not only in Brooklyn, but all throughout New York City.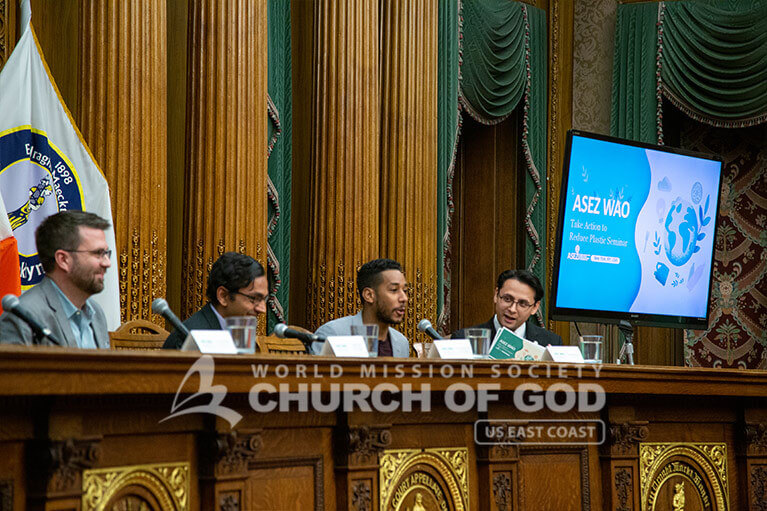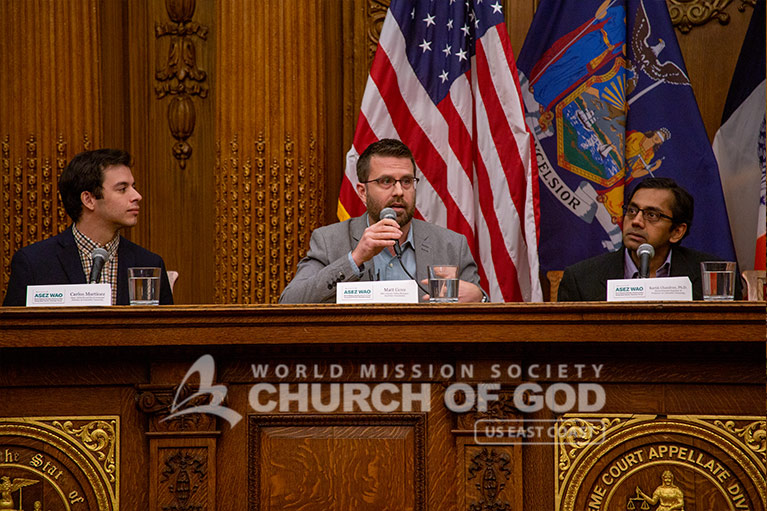 Uniting to Make a Change
At the conclusion of the event, the Brooklyn Borough president issued ASEZ WAO a proclamation. Furthermore, he declared December 5 "ASEZ WAO Day" throughout Brooklyn. As a result, the volunteers hope that residents in the New York City area become more aware about the negative impact of plastic on our environment.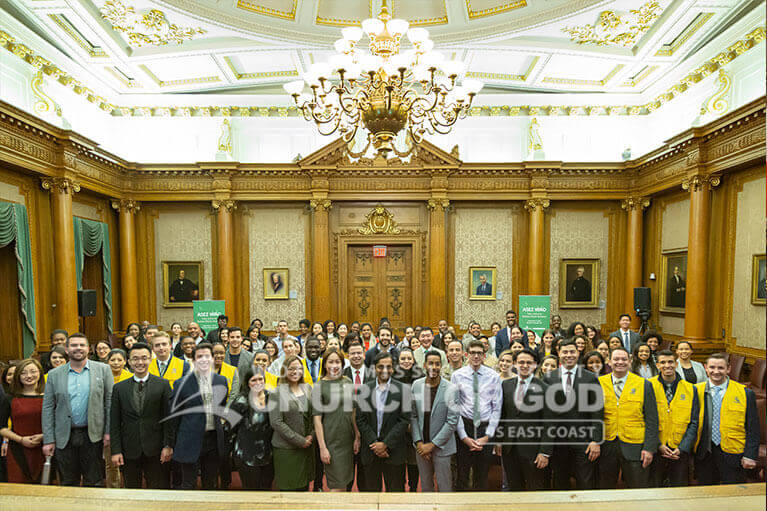 ASEZ WAO is an international volunteer group of young working professionals from the World Mission Society Church of God. They consist of members from more than 7,000 churches in 175 countries around the world. Moreover, volunteers actively participate in working towards the achievement of the Global Goals (SDGs) for all mankind to enjoy peace, safety, equality, and environmental sustainability. Contact us to learn more about volunteering with ASEZ WAO.