The pandemic has brought on new challenges over the last two years. So, ASEZ WAO volunteers held a Coworker Appreciation Day event in Boston. They had it in mind to encourage their coworkers during the difficult times of the pandemic. The event was part of ASEZ WAO's Well-Being Promotion campaign, which fosters a healthy state of mind by sharing love with others.
The event started by introducing ASEZ WAO to all attendees, demonstrating their worldwide volunteerism and initiatives. Next, the De-Stress Seminar began, which showed guests different types of stress, coping mechanisms and healthy ways to unwind. The host explained how strain could manifest in your body and the effects of long-term stress. There were also open discussions with the group about things that cause them anxiety and ways they've found to relieve it. There was even a list of stress-relieving foods, such as avocado, chocolate, citrus fruits and herbal tea. In the end, they did an activity practicing facial massage techniques to help ease tension.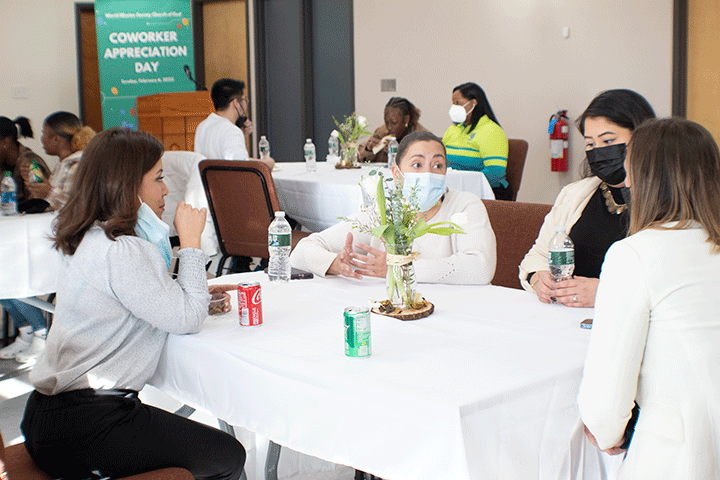 An Increase in Stress During the Pandemic
According to the World Health Organization, depression and anxiety increased by 25% worldwide within the first year of the pandemic. The research noted the inability to connect with the community, social isolation, loneliness, fear of infection and grief as some factors that led to increased stress.
"I know a lot of people have been going through stress at work — especially with the pandemic. Stress is inevitable in our everyday lives. I really wanted to help others change their perspective on stress to handle it in a healthy way," Jillian LaFond, a Registered Nurse and ASEZ WAO volunteer, said. "I was thankful after the seminar," said one guest who manages a team at her workplace.
Promoting Wellness by Showing Appreciation
Participants played games such as Jenga, cornhole, bowling and knocked out boxes labeled with different negative emotions. Participants could also paint a sunrise canvas to take home with them. Each activity was a way to relieve stress and tension. In addition, they also wrote gratitude messages on a board to express what they're thankful for at their jobs.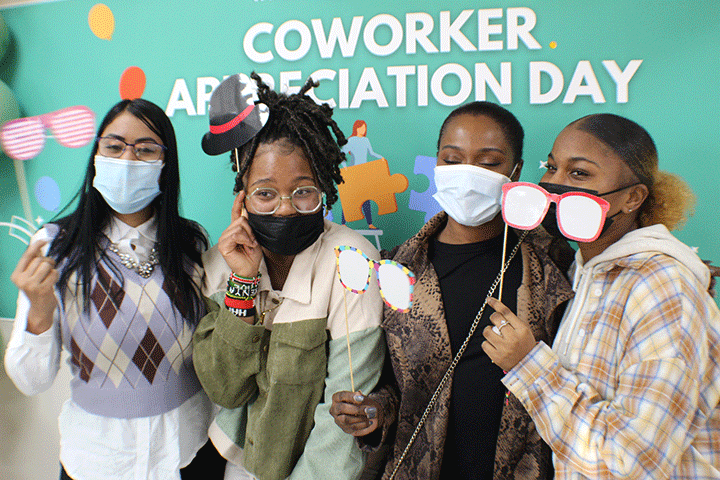 ASEZ WAO volunteers aim to uplift others even during challenging times. Although the pandemic presented its challenges, they believe there's always a way to inspire and support the people around them.
Visit our Activities page to see more events from ASEZ WAO!