In 2018, the World Mission Society Church of God celebrated the establishment of a new location—the Pocono Dome in Sciota, PA. With the opening of the new location, came the opportunity to hold more large-scale events through which hundreds of church members can participate. Since its establishment in South Korea in 1964, the Church of God has spread to every corner of the world, now with more than 8,000 locations in 175 countries.
A landmark of the Monroe County community, the Pocono Dome hosts four wings, complete with a grand front entrance, café, workout space, and an indoor turf field. It's the perfect proximity for Church of God members from along the East Coast to gather for special worship services, sports competitions, Bible seminars, and family-oriented activities.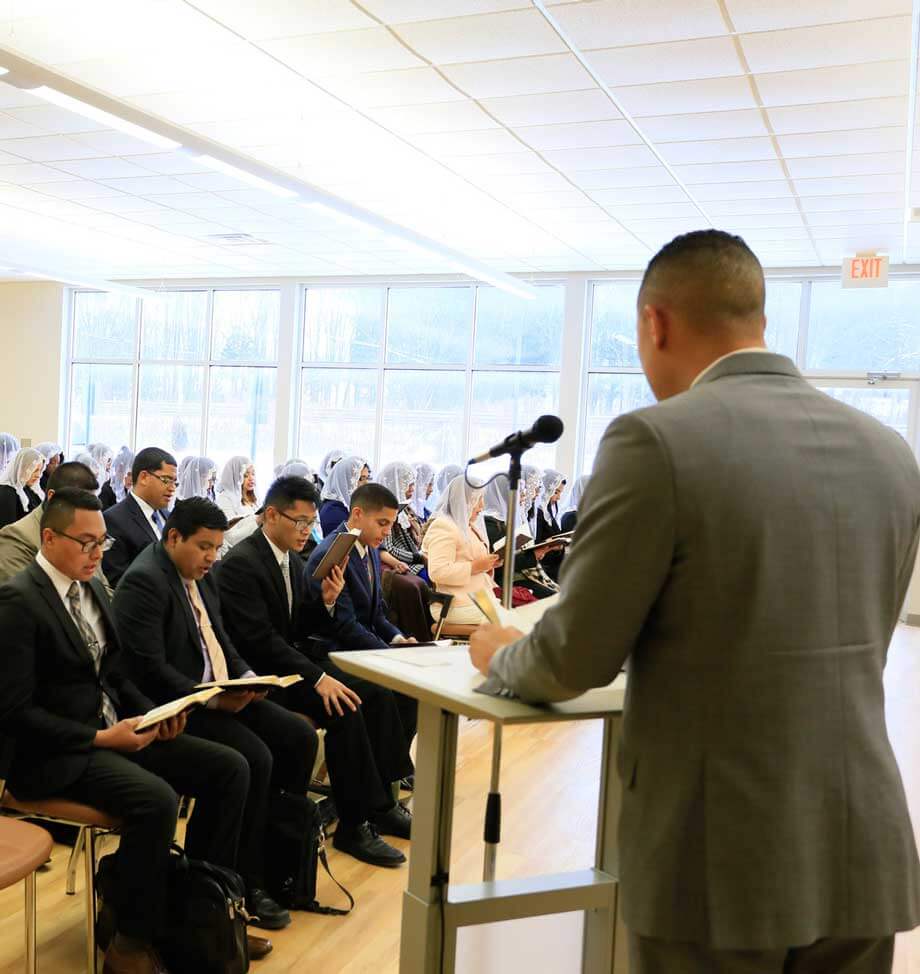 Members in the nearby area observe the Sabbath day with three worship services on Saturdays. They're also utilizing different areas of the dome for Bible study—including the field!
The Pocono Dome will be a regular gathering place for members along the East Coast to participate in special services and Bible education.
Service Times
Tuesdays 7:30 P.M.
Saturdays 10 A.M. | 2:30 P.M. | 7:30 P.M.
The members of the Church of God practice God's teachings to be the salt and light of the world. They carry out volunteer activities in the communities where the churches are located, and beyond.
During hurricanes Irene and Sandy, Church of God volunteers played a crucial role in providing disaster relief to families in areas where emergency services had not yet reached.
Most recently, following Hurricane Maria, volunteers in Puerto Rico traveled to remote areas to provide support to families and neighbors in dire need of assistance. And even along the East Coast, members carried out a two-week disaster relief drive to gather donated items to send to households in need on the island.
The Church of God hopes to work with the community of Sciota to also bring the spirit of volunteerism to the area and put into practice the teaching of helping our neighbors as ourselves.
Throughout the year, the Church of God hosts numerous family activities, small and large gatherings—from family dinners to musical performances to soccer tournaments. Now, the dome will provide the perfect space for all the members on the East Coast and their families to come together for these special events. And they've already started!
The Church of God invites everyone in the Sciota community to join us for Bible studies, volunteer activities, and family gatherings.