The World Mission Society Church of God has received awards for various acts of volunteerism, including disaster relief, environmental protection, humanitarian aid and blood donor recruitment. The driving force of these good deeds is God the Mother. She sets the example of devotional love, sacrifice and compassion—and volunteers of the Church of God do their best to put Her teachings into practice. The Church of God will continue to make every effort to share God the Mother's love with humanity in hope that all people can be comforted, especially those in despair and suffering.
World Mission Society Church of God Receives Queen's Award for Voluntary Service
On June 2, 2016, Queen Elizabeth II announced the World Mission Society Church of God as a recipient of the Queen's Award for Volunteer Service.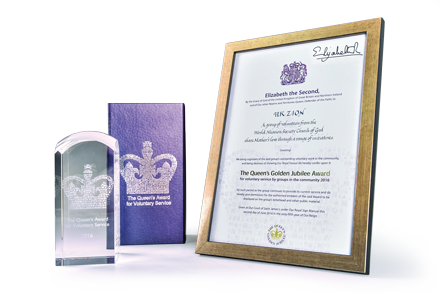 WMSCOG
ASEZ held Working Together for World Peace to raise awareness on how to contribute to the United Nations' Sustainable Development Goals (SDGs) through volunteerism. The Church of God in New Windsor, NY hosted the concert.
WMSCOG
Speakers addressed the good deeds and altruism of ASEZ's student volunteers, encouraging them to take the lead in creating a better and brighter future for their communities and for the world.
WMSCOG
About 120 ASEZ volunteers continued their "Mother's Street" campaign and "Reduce Crime Together" initiative at Hempstead Lake State Park.